Our Greatest Focus is the Rights and Interests of Our Customers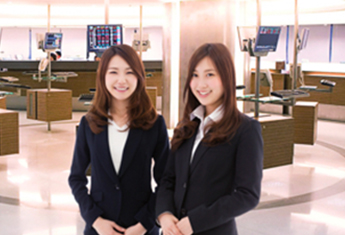 Yuanta Financial Holdings and its subsidiaries place maximum importance on the rights and interests of our customers. When a Yuanta financial product hits the market, all relevant product information is disclosed to the customer and the regulatory authorities, including the product's terms and conditions, characteristics, marketing details, as well as other documents required by regulators. Customers can visit the Products section and the Information Disclosure section of the Company's website to find relevant information, allowing them to quickly and thoroughly understand a product's content. The Company also provides relevant documents and electronic files to the regulatory authorities, as well as organizations specified by the regulators, to be disclosed on internet databases, thereby facilitating the greater public in accessing and understanding the content of the Company's products.
In terms of customer service, on its website Yuanta discloses a full range of important service information, as well as the required terms and documents pertaining to our services. In order to make sure that all product information is clearly and accurately presented, and to provide effective guidance on the content and precautions our financial products, Yuanta takes care to use only easy-to-read fonts and direct, clear language in its product descriptions. Additionally, we ensure that all customers receive thorough explanations regarding the content of contracts, product characteristics, risk warnings, and associated costs, among other relevant information.
Yuanta Financial Holdings and its subsidiaries' financial products and services meet all customer rights protection standards set by the regulatory authorities, as well as adhering to the Company's internal controls on product design and sales, thereby guaranteeing that customers are provided with products and services that are suitable to them.
Multi-Channel Communication and Meeting Our Customers' Needs
Yuanta Financial Holdings has set up a website, a customer service line, and an online mailbox, among other methods of communication, in order to provide customers with consultation services and to respond to their needs. The Company has also set in place an internal control system, customer complaint handling procedures, and management measures for its telephone recording system, in order to facilitate effective tracking and resolution of problems, and provide customers with top quality service while also protecting their rights and interests. Furthermore, the Group and its subsidiaries utilize their customer service lines and employees at business locations throughout Taiwan to carry out occasional customer opinion surveys, helping us to understand customers' level of satisfaction and demands relating to each of our various business lines, and allowing us to effectively respond to and resolve problems, and provide our customers with even better financial services.
When the Company receives a complaint, it immediately notifies the related units to resolve the issue and respond to the complainant, as well as the Company or regulatory authorities, in order to fully assure the handling and progress of the case.