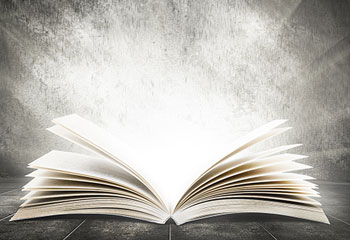 Best financial service provider in the Asia-Pacific Region
Since our founding, Yuanta Financial Holdings (FHC) has grown deep roots in the Taiwan market and gained a foothold overseas in our quest to become "the best financial service provider in the Asia-Pacific Region." By integrating the Group's significant resources, we provide comprehensive cross-industry, cross-border financial services to meet the full range of customer financial needs, enabling them to enjoy"local life, global financial management." Operating performance was outstanding in 2019 with after-tax net profits totaling NT$20.446 billion, an EPS of NT$1.75, and a ROE of 9.06%. Yuanta FHC's record high profits represent an increase of 9.5% over the previous year.
Sustainable Development Goals
As Yuanta FHC works to grow our business and profits, we also attach great importance to the development of corporate governance, customer rights, employee care, environmental sustainability, and social welfare. Yuanta FHC puts equal weight on business value and corporate social responsibility (CSR). By promoting environmental (E), social (S), and corporate governance (G) initiatives and adopting the United Nations' Sustainable Development Goals (SDGs), we have established a sustainable operations management and service model.
In our quest to become an international sustainability leader, we established the Sustainability Committee directly under the Board of Directors and set up the Center for the Promotion of Integrity Management and The Center for the Promotion of CSR under the Committee. The Board of Directors also established the Nominating Committee. Over the past few years, rating agencies in Taiwan and abroad have recognized our active implementation of corporate governance. Internationally, in 2019 Yuanta FHC was named to the Dow Jones Sustainability World Index and Dow Jones Sustainability Emerging Markets Index, earned a Morgan Stanley Capital International (MSCI) ESG A rating, and was selected for the 2020 Bloomberg Gender-Equality Index (GEI). We have been included as a constituent stock in the UK's FTSE4Good Emerging Index for three years running. Over the past two years, we received a Leadership Level climate change score of A- from international non-profit The CDP (formerly the Carbon Disclosure Project). Our climate data transparency and concrete steps to combat climate change not only lead Taiwan's financial industry, we also rank among the top echelon of corporations globally.
Taiwan Sustainability Index
Domestic honors in 2019 included Taiwan Index Plus selecting us as a constituent stock of the Taiwan Sustainability Index for the fourth consecutive year. We also ranked in the top 5% of listed companies in the "Taiwan Stock Exchange Corporate Governance Evaluations" for the fourth time. For the fifth year in a row, our CSR Report was certified by the British Standards Institution (BSI). 1111 Job Bank also recognized the Company in their Happy Enterprise Service Industry Awards. To fulfill demand for sustainable, responsible investing, our subsidiary Yuanta Funds launched the Yuanta FTSE4Good TIP Taiwan ESG ETF in August 2019. Taiwan's first ESG-focused ETF is a huge step for the market and provides investors with a socially responsible index option.
We are also committed to saving energy and reducing our carbon footprint to ensure the environmental sustainability of our operations. Yuanta FHC and our nine subsidiaries achieved ISO 14001 Environmental Management Systems certification and all 316 of our operating locations have passed ISO 14064-1 GHG Inventory Systems verification. Our 11 self-owned buildings received ISO 50001 Energy Management Systems certification. The Company has also implemented ISO 14046 Water Footprint assessment to evaluate our environmental impact on water resources and follows ISO 20400 Sustainable Procurement Guidance to promote sustainable sourcing. In 2019, green procurement expenditures totaled NT$125.56 million and the Taipei City Government's Department of Environmental Protection awarded us the Green Procurement Award for the ninth year running. We were also recognized by the Environmental Protection Administration of Taiwan's Executive Yuan for the eighth year in a row. For the fourth consecutive year, we purchased 500,000 kWh of green power. Yuanta FHC also held our first Supplier CSR Conference and revised supplier contracts to add a CSR clause clearly stipulating that suppliers must comply with all laws and regulations governing labor conditions, environmental protection, and worker rights. The updates have been made on 100% of supplier contracts.
As a leading brand in Taiwan's financial securities industry, we also actively participate in social welfare activities. In 2019, the Group held 721 charitable activities with a total of 2,800 volunteers, who collectively participated in over 16,000 hours of volunteer work. More than 260,000 people across Taiwan benefitted from these activities.
Covid-19
In early 2020, as the Covid-19 outbreak began spreading across the globe, Yuanta FHC immediately set up a cross-subsidiary, interdepartmental epidemic response team convened by the President of Yuanta FHC and made up of Group senior managers to follow the latest news and implement vital emergency response measures. Following Taiwan's Central Epidemic Command Center operating guidelines, we made every effort to maintain uninterrupted operations, while also protecting the health and safety of all our employees.
During the pandemic, the Company has provided a multitude of customer care services. Our subsidiary Yuanta Bank set up a payment assistance program and loan and credit card interest rate reduction programs to reduce the burden on customers (Suitable candidates include people who tested positive for the virus and those under home quarantine or stranded abroad, front line medical personnel, and others directly impacted by the virus). We offered customers discounts on remittance fees for purchases of surgical masks through the government's online mask reservation system. Yuanta Life also provided emergency service for security and insurance claims. In addition to offering deferred payments for premiums and insurance loan interest, we also led the industry by eliminating the usual 30-day waiting period for statutory infectious diseases, so that customers' medical protections could come into effect immediately.
Prospects
Looking towards 2020, the Company will continue to integrate our expertise and influence in the financial industry to expand services and grow profits, while also dedicating ourselves to corporate governance, customer rights, employee care, environmental sustainability, and social welfare. We will join hands with all our stakeholders to build a beautiful future together, while serving as a positive and sustainable influence on our community.
Tony Shen
Yuanta Financial Holdings