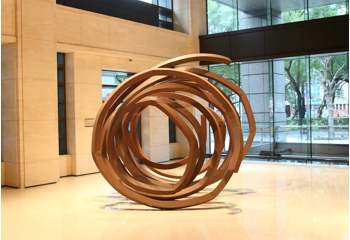 Vision
Yuanta has a clear and focused vision to cultivate Taiwan and expand internationally, with the goal of becoming the best financial service provider in the Asia-Pacific region. By integrating Group resources, providing cross-industry and cross-border financial services, as well as satisfying customers' needs in wealth management, financing and fundraising planning and cash flow integration, Yuanta will achieve the concept of "local living, global financial management".
Mission
Yuanta works to form life-long partnerships with its customers.
The Yuanta Group leverages its internal and external resources to provide customers with the most comprehensive, efficient, and value-added financial services. With our goal of maximizing benefits for shareholders, customers, and the Group, Yuanta has built on its competitive advantages to assist its stakeholders in creating wealth and achieving their financial dreams.
Core Values
Seize opportunities and build client wealth
Enhance performance and promote employee welfare
Create value and increase shareholders return
Teamwork and discipline are crucial elements of Yuanta's core values. Through the implementation of its corporate governance, risk management, and legal and compliance systems, Yuanta is able to maintain stable operations and growth amid an ever-changing financial environment, and safeguard the assets of our customers and shareholders while delivering strong and steady returns.
Strategy
Yuanta Financial Holdings has completed the acquisitions and mergers of Polaris Securities, New York Life Insurance (Taiwan) and Ta Chong Bank and thereby upgraded its business scale remarkably. Meanwhile, the Company's business model has also transitioned from a focus on flow management in the securities market to a focus on balanced flow and stock management. The Company's mid-term and long-term development strategy was adjusted from the three-pillar model into an overall growth development strategy valuing "solidification of cores and driving of growth". The various business units should solidify the contribution of core businesses and also focus on the layout of growing businesses, deepen operations, and raise the Group's overall synergies from integrated growth.
The development strategies of the Company's main subsidiaries are summarized as follows:
Driven by its "major wealth manager + major investment bank" concept, the Company enhanced the momentum driving its business and profit growth by virtue of cross-department, cross-subsidiary and cross-border integration and innovation, as well as actively building its international operations.
Yuanta Bank will expand the foundation of wealth management business, strengthen digital financial services, and steadily promote the balanced development of various businesses while maintaining excellent asset quality.
Continue to optimize core funds, take advantage of new ventures, and develop overseas niche-based products.
Yuanta Futures will focus primarily on maintaining the profitability and market share of its domestic brokerage services, and actively participate in its overseas operations, with the mid-term goal of becoming a regional futures firm.
Yuanta Life will continue to focus on the development of "protection-type and long-term paying products," supplemented by the promotion of "investment-linked products," in order to provide customers with quality and comprehensive solutions, create long-term stable profits, and increase brand value.
In the future, the Company will continue to fulfill its culture of ethical management and enterprising spirit, and also implement business strategies driving overall growth, adopt business models that balance stock and flow, and improve profit by establishing diversified businesses, to upgrade the Company's asset scale and business performance. The Company will also steadily drive to stabilize and upgrade its earnings and continue to move forward toward its objective of being the "Best Financial Services Provider in the Asia Pacific Region".