As a trusted brand that grows with our customers, Yuanta Group has been paying attention to international sustainability trends, following the United Nations Principles for Responsible Investment (PRI), signing up to the Equator Principles and disclosing sustainability-oriented indicators that have a significant financial impact in accordance with the SASB standards issued by the Sustainability Accounting Standards Board, highlighting industry risks and opportunities, and effectively communicating sustainability information that has a significant financial impact. As a financial institution that society relies on, we manage our capital to exert a positive influence, allocate capital resources to support sustainable industries, introduce diversified and differentiated products and services according to different businesses, and actively develop ESG innovative businesses, leading our clients to support sustainable financial development together.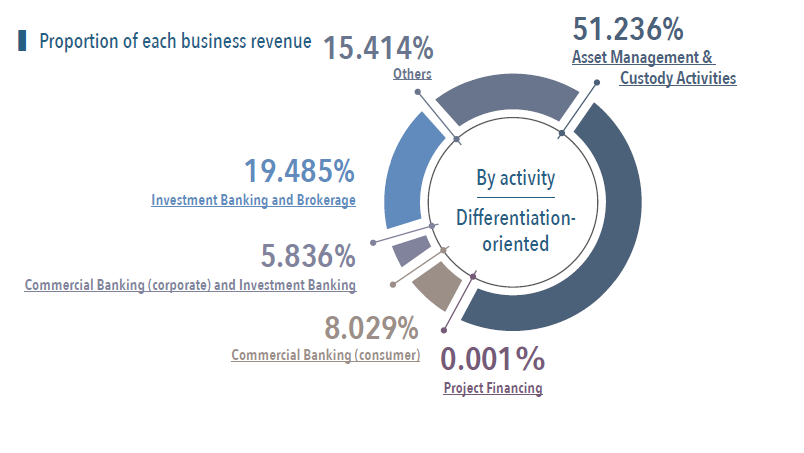 Sustainable Financial Management Structure
The Company established "Sustainable Finance Guidelines" to formulate a green policy for investment and financing at the financial holding company level. Through a principled framework and guidelines, the Company incorporated ESG factors into its daily operations and decision making, instituted a list of industries to be actively supported, standardized the list of companies to be avoided, strengthened due diligence and prudent evaluation of ESG high-risk targets, and guided companies to pay attention to governance, environmental, and social risks and to fulfill their responsibilities as global citizens.
In order to further strengthen the ESG screening mechanism in the Group's investment and lending business, the Company set up the "Industry-Specific Environmental and Social Risk Management Rules" this year stipulating that when performing business with companies engaged in environmental and socially risky industries, such as steel manufacturing, semiconductor manufacturing and plastic material manufacturing, case processers are to fill out the "Industry-Specific Environmental and Social Risk Management Checklist"applicable to their subsidiary to understand the social and environmental risk management measures of the business counterparties, examine the potential social and environmental risk impact of the customers and their ability to adjust to environmental and social risks, and ensure risk control of the transactions.
Sustainable Finance Guidelines
Industry-specific Environmental and Social Risk Management Rules
Sustainable Goods and Services - Investment Products
Categories
2020
2021
Asset Size
Total Assets
Proportion of Total Assets (%)
Asset Size
Total Assets
Proportion of Total Assets (%)
Yuanta Global Utility Fund
$1,137,421
$776,716,783
0.15
$1,596,668
$901,474,368
0.18
ESG Funds
$237,259,282
30.55
$389,566,464
43.21
Communications Infrastructure Fund
$16,521,785
2.13
$8,181,444
0.91
Green Energy Sustainable Warrants
$85,716
0.01
$176,726
0.02
Other Sustainable Investment Products
$599,579
0.08
$2,204,292
0.24
Total
$255,603,783
32.91
$401,725,594
44.56
ISO 14067: 2018 Product Carbon Footprint Verification
Yuanta Bank's all series of credit card carbon footprint had obtained the certification from the British Standards Institution (BSI) in 2021, with a carbon footprint of approximately 850g per credit card in November this year. Compared with the carbon reduction baseline in 2018, the carbon reduction of credit card products has successfully reached more than 3% in 5 years. Yuanta Bank has applied to the Environmental Protection Agency for dual certification of "Product Carbon Footprint Label" and "Product Footprint Reduction Label," which is expected to be obtained in the third quarter of 2022, and has pledged to continue to improve the digital connection with the client side to jointly reduce greenhouse gas emissions during credit card use.
In response to the sustainable development goal of green finance and the impact of climate change, Yuanta Bank further focuses on the mobile banking app that has been very popular in recent years and voluntarily checks the carbon footprint of ISO 14067 products, which will be verified by the British Standards Institution international standard in March 2022. Yuanta Bank believes that it is important to grasp the impact of carbon emissions from digitized services as early as possible, and to plan the subsequent reduction and offsetting actions to fulfill its corporate social responsibility. Mobile Banking completed of PAS 2060 carbon neutrality verification in May 2022.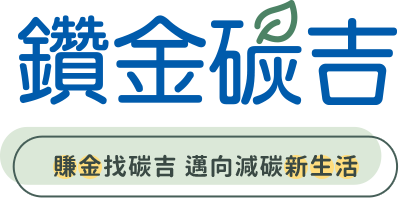 Yuanta Securities responds to the UN's net zero carbon emission target, the FSC's green finance and the Group's sustainable development policy. Yuanta Securities has integrated the ESG concept into its operation strategy. Under the rapid development of mobile business, Yuanta Securities has taken the initiative to conduct ISO14067 carbon footprint inventory by serving the key development project "Mr. Investor APP" to actively grasp the environmental impact of carbon emissions generated by products or services. We passed the British Standards Institution international standard verification in the first quarter of 2022, and became the first securities company to obtain the international standard "ISO 14067 Carbon Footprint" certification through a mobile application.
In addition, we develop carbon reduction practices and promote carbon neutrality plan to achieve carbon neutrality, and obtained the certification of the international standard "PAS 2060 carbon neutrality" in June 2022, officially announcing that it has achieved carbon neutrality, becoming the first zero-carbon APP in the securities industry. In response to climate change, we will continue to develop sustainable commodities and green financial service processes in the future, so as to reduce the impact on the environment during operations, strengthen the important role of financial service institutions in the global low-carbon transition, and drive customers towards Low carbon green life.