Intellectual Property Right
智慧財產權
知识产权
Intellectual Property Rights
In order to promote innovation in financial products and business models, the Company is actively enhancing its innovation capabilities by integrating cross-departmental research and development (R&D) momentums through its Digital Development Division. In order to provide customers with quality user experience and attentive services, the Company has been committed to financial technology innovation in recent years and actively creating intellectual property management plans.
Reporting to the Board of Directors
| | |
| --- | --- |
| Reporting to the Board of Directors | The Board of Directors evaluates and supervises the performance of the Company's intellectual property operational direction to ensure the implementation of the plans and the establishment of an intellectual property management system. The Company has submitted a report to the 31th meeting of the 8th session (July 28, 2021) of the Board of Directors on matters relating to intellectual property. |
Patent Management
Patent Management

Technology development by the R&D unit and assistance in patent application through an external patent office
Providing superior customer experience through FinTech service scope for digital financial and automation services
Conducting annual stocktake of the Group's patent application status and formulating strategies to align with operational objectives
Training the staff's professional skills and encouraging R&D to effectively promote innovation, progress, and development
Trademark Management
Trademark Management

Protecting the fairness and stability of the Company's competition in the marketplace and enhancing the identification of products or services offered
Avoiding confusion and misunderstanding by customers, protecting the Company's trademark rights and the interests of consumers, and preventing unfair competition
The acquisition of trademark rights allows the Company to exclude others from using the same or similar trademarks that infringe on the Company, and recognizes the quality of the Company's financial products and services
Setting out the Intellectual Property Management Guidelines

In order to establish a complete and sound environment for the protection of intellectual property rights and to improve the Company's management policy on the acquisition, protection, maintenance, and application of intellectual property rights, on August 19, 2020,

Yuanta Financial Holding Company Limited completed the Intellectual Property Rights Management Guidelines.

Determining the Enforcement Rules for Patent and Trademark Cases

In order to promote the protection of intellectual property as an important asset of the Company,

the Patent Rights Management Rules of Yuanta Financial Holding Company Limited

was completed on August 31, 2020, and the Trademark Rights Management Rules of Yuanta Financial Holding Company Limited was completed on September 8, 2020, and the Company shall comply with the provisions of the Rules in carrying out its business.
Number of Subsidiary Patent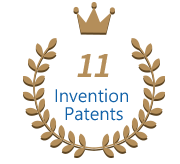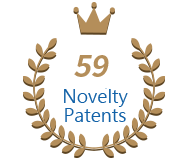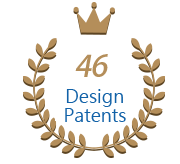 子公司專利申請數量
子公司专利申请数量
Number of Subsidiary Patent Applications
123
Bank
Securities
Funds
Futures
全球商標申請占比
全球商标申请占比
Percentage of Global Trademark Applications
Taiwan
East Asia
China
Europe and America