Our Greatest Focus is the Rights and Interests of Our Customers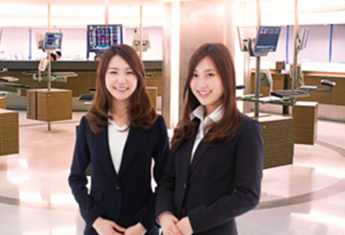 From the perspective of customer needs, the Group leverages the diverse core business characteristics of its subsidiaries to introduce diversifi¬ed and innovative products, strengthen customer communication, cultivate customer trust and adhesion, and continue to provide customers with attentive and warm services.
In the new ¬financial era, with rapidly changing trends and diverse business innovations, the importance of customer feedback mechanisms and personal information security is increasing as we promote emerging products and rely on technology to initiate innovative business operation models. The Group upholds a corporate culture of honesty and integrity with the "principle of treating customers fairly" as its core and aims to become a ¬financial brand that gives customers peace of mind by improving customer communication mechanisms, improving product and service information disclosure, and focusing on consumer rights.
Management Mechanism of Fair Treatment Principle
In order to integrate the fair treatment mechanism into daily operations and to incorporate the spirit of the fair treatment principle into our corporate culture, each of our fi¬ve subsidiaries has established a dedicated unit with the president as the convener and each subsidiary has set up a team with members down the line to establish internal rules and set up a mechanism and pipeline. They report implementation status to the board of directors on a quarterly basis to manage customer-related issues for our core business.
Multi-Channel Communication and Meeting Our Customers' Needs
To provide customer consultation services and reflect their needs at any time, our Company has an official website, a customer service hotline, a web-based e-mail address, and other open channels for customers to contact us. They can also visit a branch office, write letters, faxes, e-mails, or file a consumer dispute complaint with the competent authorities or other channels. We have also set up regulations governing the internal control system, customer complaint handling process, and telephone recording system management to efficiently track and make improvements on issues, which enables the Company to offer the best service and customer rights protections.
The Group had a total of 1,002 cases of customer complaints this year, a slight increase in the overall number of cases compared to 2019. When a customer complaint is received, we immediately notify relevant units which then process the complaint and reply to the customer, Company, or competent authorities to keep them informed about the status of the reported issue. Yuanta Financial Holdings and our subsidiaries, in accordance with the regulations of each respective industry, formulated strict customer complaint handling procedures to properly handle and respond to each reported case. Our process is as follows: